Why more important of ooh ?
In day-to-day life we see so much of advertisements, more so while relaxing at home. The moment advertisement signals the beginning of a commercial break when viewers are absorbed in a TV show, they feel disrupted. To them a commercial can feel like annoyance. Conventional wisdom says consumers prefer a non-disrupted viewing.
This is where 'Out of Home' (OOH) adverts play a vital role and is a great way to attract more and more prospects and generate interest around your product, service or brand. OOH adverts are most effective and has the advantage of communicating to the customers while they commute. An innovative, attractive outdoor display can become a 'talk of the town', leveraging top of the mind brand awareness within a short period of time.
OOH AVAILABILITY
Mail, aimoohbangalore@gmail.com , call 8129187744, 9400334811 , mail@aimooh.com
Eye-catching capabilities of LED Video
Walls in advertising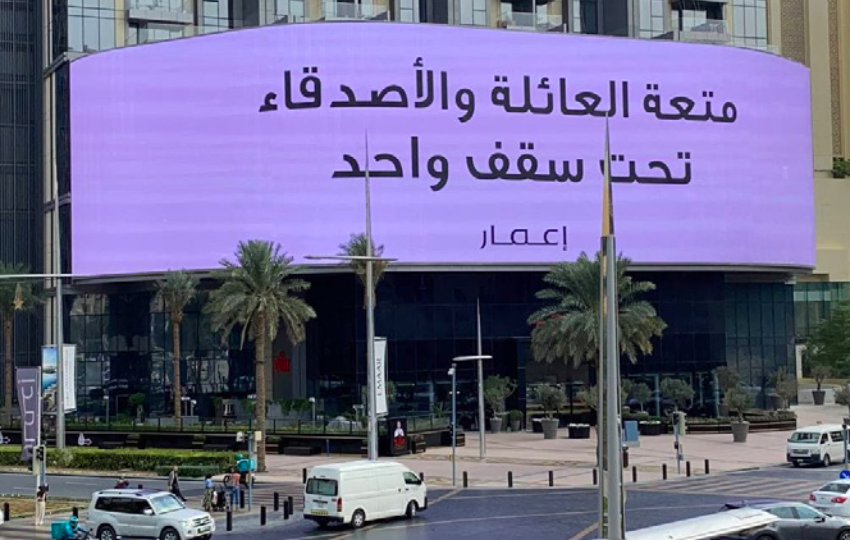 Bright, dynamic moving display! Passersby can't ignore this. Welcome to the world of LED
Video Walls for advertising
LED Video Walls advertising is gaining much interest in recent years all over the world. The
emergence of new technologies in the field of Digital OOH (DOOH) makes it increasingly popular
among the advertisers, brands and organisations. The LED video walls are far superior in quality than
their predecessor LCD Video screens. The video quality has improved considerably to 4K, High
Definition and Ultra High Definition. Earlier in bright sunlight, the LCD video screens were hard to
spot. But now the LED video walls are as bright as a static billboard with moving images and even
sound.
The biggest advantage of LED video walls is its attention grabbing power with moving images. People
are now glued to their mobile phones, tablets and laptops. It is not easy to grab their attention with
a traditional billboard. Now with a bright LED video wall that constantly displays a variety of
advertisements, you are sure to evoke the interest of the passersby.
By using LED video walls brands can reach a far broader public audience. Depending on the footfall,
traffic and the frequency of the advertisement, brands can reach a mix of different audience and
increase their reach. One thing brands need is repeat exposure to their product. Through
demonstrations, advertising campaign they achieve it. Now audience getting repeat exposure is a
good thing to brands and advertisers. Repeat exposure means familiarity and familiarity breeds
business. Imagine a customer visiting his local store to grab his favourite toothpaste. Unfortunately,
that is out of stock. He sees the other brand and immediately recognises it from the campaign he
had watched in those LED video walls. The other products are not known to him and rather than
opting out an unfamiliar product he will mostly pick up the familiar product only though his
familiarity is only through the advertisement exposure.
LED video walls provide the opportunity to create campaigns that can go across various platforms
like websites, mobile phones and TV. Updates and edits can be made to advertising meaning you
have total control over it. Creating and uploading a new video ad campaign might not be possible for
the ordinary client. However most LED video walls are provided with software interface where the
users can create small videos from several slides and assign certain slide effects. That means you
don't have to wait or spend heavily on professionals and can do with your budget.
Earlier curves were a problem for LED video walls and now they are custom made and can be made
and installed according to the requirement of the brand. LED video walls also offer an interesting
variety of choices rather than the static billboard. Advertisers can play one or more brand campaigns
in a prominent public space which enjoys fantastic footfall. That way the place have been effectively
utilised and when shared LED video walls are used the cost is also low. Traditional billboard at the
same place could be a nightmare if the ad campaign is for a short period with the cost of labour and
materials involved in changing one ad campaign to another. For LED video walls, they can be
achieved with a click. Once the LED video walls are installed, you don't have to look at it. Since LED
lighting boasts an impressive lifespan you don't have to worry about it too. Beyond the capital
outlay for equipment and software, the ongoing cost for an LED screen advertising system is low.
3D immersive outdoor LED video walls are the latest trend in the industry.